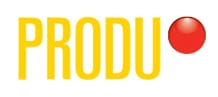 Fri 28 July , 2017
( Maribel Ramos-Weiner ).
Alejandra Parra, with a 30-year career path, mainly as a director, se joined the series this season as general director and general producer of High Hill Entertainment´s El Lado Humano de la Fama.

"El Lado Humano de la Fama this season brings a new proposal in the same format: to incorporate María Elena Useche in the show. Useche had always worked behind the cameras, developing content. In fact she is the final idea of the show," explains Parra.

Parra, of Venezuelan origin, has worked in Miami for 21 years, first for several independent production companies, then at Telemundo Studios for almost 10 years and the last 7 years, she has worked at Univision producing and directing commercial integrations in the channel's contents.

Gabriela Guimarey, executive producer of the show and also scriptwriter, began in the US with the Telemundo reality Protagonistas de Novela, "one of the first realities that were made in Hispanic TV," she adds. She also participated in ¡Mira Quién Baila! when Endemol produced it for Univision and in High Hill's Suelta la Sopa Extra. In Argentina she was a presenter for many years and worked in radio, too.

"In this season we shot in Mexico and Miami, too. Locations in general are the houses of the famous. For me it is a nice experience because I can take care of all the steps, from the beginning to the end, because I am also doing the post-production," she expressed.