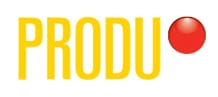 Thu 1 June , 2017
( Aliana González, Los Angeles ).
María Elena Useche, president, and Carlos Mesber, co-founder and responsible for New Business Development at High Hill Entertainment, reported they just finished the production of the second season of El Lado Humano de la Fama, after the request from Telemundo and Telemundo Internacional. "We are very happy about this because it is the result of the success of the first season," said Mesber.
On Telemundo Internacional, the program reached four times the channel's average primetime rating in Colombia. In Mexico it tripled it, in Venezuela, it doubled it and in Central America it increased the rating by 36%. The other information shared by the owners of High Hill is that El Cabaret was sold to VIVOplay, OTT platform on which it will have its debut in June.
It was also disclosed that they are in negotiations with a big channel in the US, which requested a pilot of a proposal they made for an entertainment program and they are only waiting to know if it will be programmed daily or on weekends. They will soon reveal details about this new program.